I hereby break the silence of this blog with an special poem.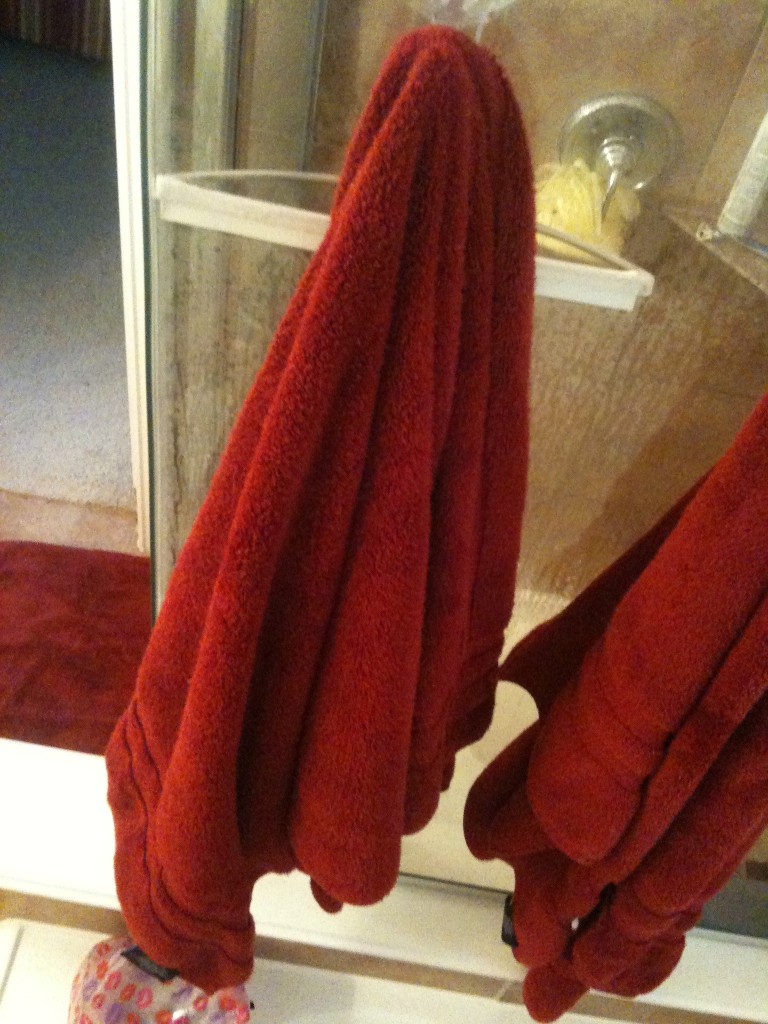 Ode to My Wife's Bath Towel
Oh fair bath towel,
thou art red in color and plush to the touch.
How oft has thine owner scorned thee;
calling thee dirty when thou wast not,
calling thee smelly when thou was not,
and washing thee when there was no cause.
–
Thine vibrant red fibers are now
but a distant memory of Target shelves long past,
for they hath faded and dimmed in the heat of the
scorching hot water and blistering dry air of the washer and dryer.
–
How oft hath thou been blamed.
Blamed for being used as a hand towel.
Blamed for being used as a throw rug.
Blamed for being used in ways other than intended.
When thou was only serving thine absorptive purpose.
–
When will thou be redeemed from these torrid accusations that beset you,
and fraught not with lies and speculation by your lackluster master,
who seeks only to replace you with towels
not gifted by her in-laws on her wedding day?
–
O ye towel of destiny,
the time is nigh when thou wilt be taken from thine hanging place
and be relegated to the rag pile of garage towels,
meant for changing of oils and drying of washed autos.
–
Yet thou wilt not be forgotten by thy man owner.
For thou wert his towel also, through stinky and clean.
Thou wast not cast into the bath tub willy nilly.
Thou wast not judged of him, and wilt not be judged in the many garage uses he will find for thee.
–
Thou wilt yet live another life, o towel,
free from the suction cup hook of judgement thou dost now endure.
Freedom shall come, in time.