With Audrey out of town this weekend, I decided to be super lazy and watch a lot of TV.  A lot.  I got home at 7 tonight and just turned the tube off at 11:30pm… about 2 hours after I told myself I was going to.
But here's the scary thing; it wasn't a completely mind-numbing vegetation session!
First, I caught a few minutes of Shark Tank – a show the entrepreneur in me used to enjoy more often, but which became a little to predictable as reality TV.  However, in the few minutes I tuned in, I saw a very sincere, well-meaning man watch his business idea go down in flames because he was so committed to the idea of manufacturing his product in America, that he missed the bigger picture.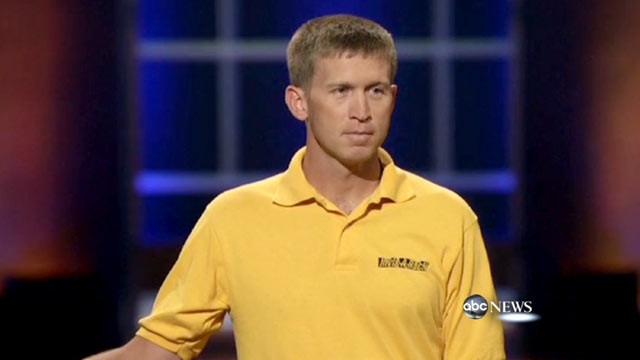 His product isn't employing anyone – not even himself.  He can make the product for $250 in the US, but can only sell it for about $300.  If he could make it overseas for $100 or even $150, he'd have a business — and probably a successful one at that!  (It was an impressive product)  Instead, clinging to his dogma, he was content to watch his dream (and probably unknowingly, his opportunity to truly make a difference in his small community) go down the drain.
Toward the end, one of the sharks told him that, in business, "first you make it, then you master it, then you can matter." This phrase really struck a chord with me.
It's not that small businesses don't or can't matter, or that I don't think things should be made in the USA. It's that a business that doesn't yet even exist as a profitable venture can't make any impact at all (except for a negative one). I think this guy has to get his dream off the ground – make it work – and then he will have the financial freedom to make it matter the way he wants.
Then I turned on The Descendants, the fairly recent George Clooney movie.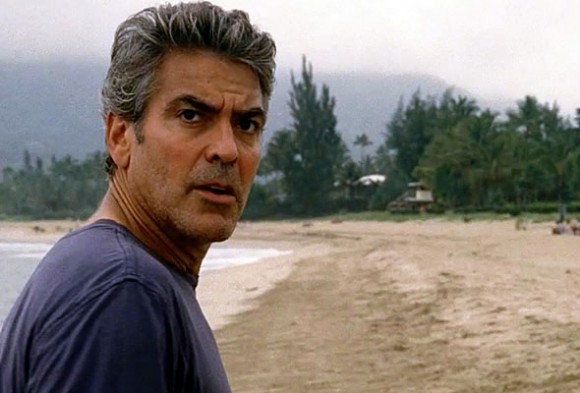 I have to watch movies like this when Audrey is gone. This one had way more F-words than she'd take, and it's one of those that leaves you just a little off balance, even though it mostly goes just the way you think it will.
It was really good, and I can see why it was nominated for writing awards during this last awards season.  It's well-written, and leaves you with that distinct taste in your mouth afterward — the hallmark of a fine movie.  
My economic themed evening continued: In this movie, we see a man who is sitting on a massive fortune, and yet believes "your children should have just enough so they can do something, but not so much that they will do nothing."  In the end, he makes the decision we are all hoping he would make – to keep the land and try to find a way to save it from ruthless development.  This isn't the most important part of the film, but it is one that provided a fair amount of underlying dramatic tension throughout, as we watch the main plot points of his comatose wife and teenage daughters go through their girations.
Lastly, I saw the 60 Minutes interview with Elon Musk, CEO of SpaceX.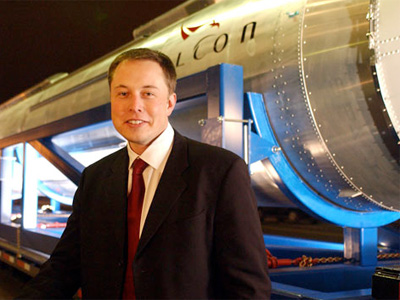 I just have to say that Elon Musk inspires me.  There aren't many billionaires in the world you cheer for, but Musk somehow earns that honor with a boy-like determination to do huge things.  While most of us would have enjoyed the PayPal fortune by cruising around the world on a huge yacht, Musk has spent much of it trying to redefine industries in which he is most unwelcome; the auto industry and the aerospace industry. In spite of the opposition, Musk is proving that nimble startups can outmatch the big companies with big pockets and years of experience. He became the first private enterprise to launch, orbit, and retrieve a vehicle, and more recently became the first non-government to fly to (and send cargo to) the ISS.
In the last year, I've yet to hear anyone rave about their Chevy Volt or Nissan Leaf – and yet the Tesla Roadster drivers continue to gush about the experience of driving their all-electric cars, and Tesla's Lexus competitor the "Model S" has a line of people waiting who've practically paid for a car that is not yet being built.  And yet, when really considered in context – the achievement of mobilizing an electric car (as daunting as that has been) pales in comparison to the complex task of putting rockets, payloads, and – eventually – people into space.
You have to really see Elon Musk in an interview to understand what I mean, though.  He is personable, humble, and fascinated with what he is doing.  Yet he doesn't shy away when asked what he responds to critics who say it can't be done.  His matter-of-fact reply: "We've already done it."  Then, moments later, when asked what he thinks of his childhood heros Neil Armstrong and Gene Cernan testifying before congress against commercialized space flight, he literally tears up and says, "I wish they would come vist and see the hardware that we're doing here."
You have to hand it to someone who can be a human and an entrepreneur; someone who can make it, master it, and then really matter.