Last night's American Idol had some pretty good moments and some extremely weird moments.
Let's start with the good moments: Casey James.
[flashvideo filename="/video/ai9/ai9-casey.flv" /]
This was his best performance of the season.  He's intensely connected to the music, and the vocals were very, very good.
Now, for the weird… Lee Dwyze.
Lee started out singing one of my favorite songs, Hey Jude.  He had some pitchy moments (really pitchy), and I was just going to chalk it up to an 'off night' for him, then we get to the boring chorus of Hey Jude and a green streak of light appears down the Seacrest vanity staircase: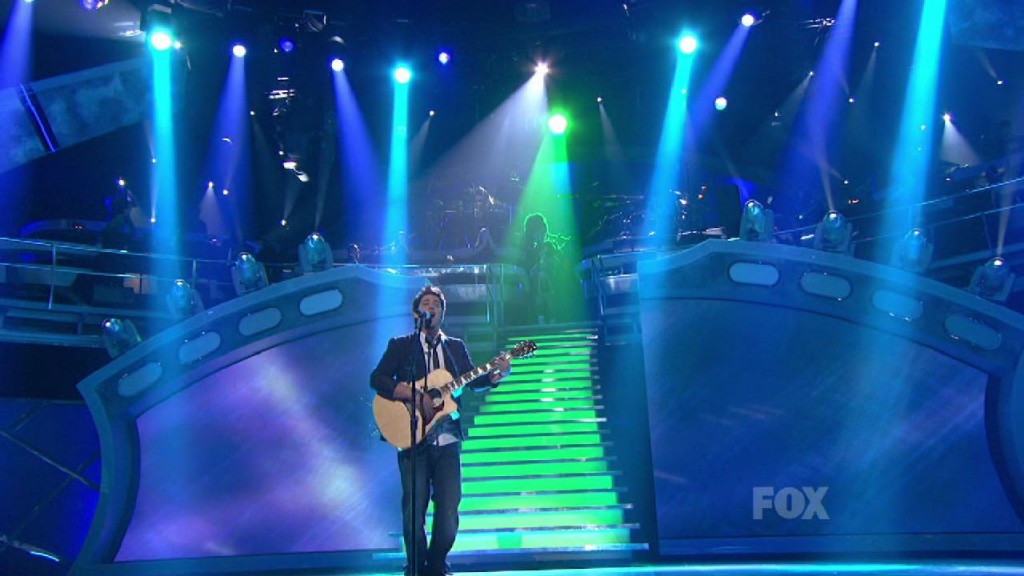 As the camera angle changes and a figure starts descending the staircase, I'm become confused, shocked and then a bit appalled: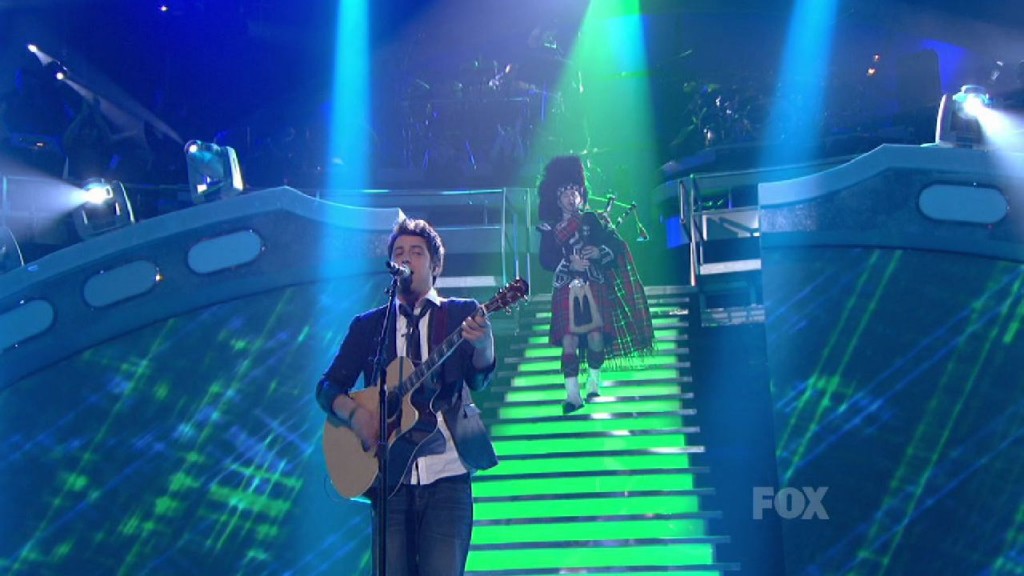 It's a piper!
Lee Dwyze, in his top 9 performance, has chosen to share the stage with a piper.
No, he's not singing Amazing Grace.  No, he's not singing a Scottish folk song.  He's singing "Na-na-na nananana, nananana, Hey Jude".  The piper is playing the equivalent of chopsticks on the pipes (no background chords, just fingering along with the melody of the chorus).
As the piper settles next to Lee, I make a startling realization…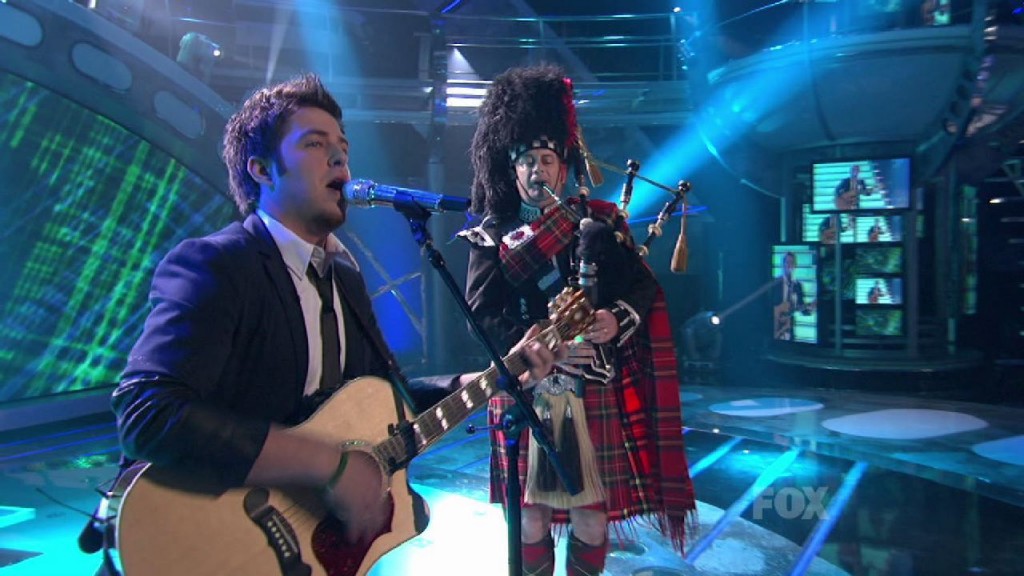 This is the oddest thing I've ever seen on American Idol.
Yes.  Odder than Ruben's win over Clay Aiken, odder than anything we've seen on the Golden Idols, odder than a man in a bikini, and odder than almost everything Adam Lambert ever did (including that hideous costume he wore when he sang with Meatloaf).
It was the definition of awkward and out-of-place.