Today I had the pleasure and opportunity of being stuck like a pin cushion. No, I'm not an addict. (yet)
I have recently been undergoing some -ahem- interesting tests to see what is going on in my digestive system. For four years I have been experiencing some strange and irregular symptoms (which you really don't want me to detail), so I figured it was finally time to do something about it.
The first test was, well, one of those tests you don't blog about. Let's just say that me and Katie Couric now have a lot more in common, and that I know beyond a shadow of a doubt that I do not have cancer (or anything else for that matter) in certain areas of my body.
So today's test was for lactose intolerance. I had to fast for 8 hours, then down a nasty, artificially flavored powdered concoction, and then have a full vial of blood drawn every 15-30 minutes for 3 hours. Yes that's like 8 vials of blood they took. What's worse than that is: who knew my veins were so finnicky!?! Apparently after they get stuck once, they get kind of upset and guarded and they get really hard to get back into… (I think it's my xmen-like regeneration/immune system). Then when the vein wasn't where the phlebotomist thought, rather than retracting her dagger, she decided she was going to root around in there until she found something… ugh! So I probably got stuck a total of 12-68 times.
Perhaps my phlebotomist cousins can inform me whether or not I have a malpractice suit on my hands. She did compliment me on being so easy going with the needles (which apparently, not all people are)
So now as a byproduct of this latest test, I have become Jupiter – the gas giant. I don't know what was in the magical powder, but let's just say it has led to a rough morning and afternoon ahead. This is certainly the roughest part of all these tests and procedures… it's mostly just a process of manipulating your body to create the symptoms so that people (even nerdier than myself) can then analyze the results.
Enough sick medical talk.
Let's get to the cool blood sucking part!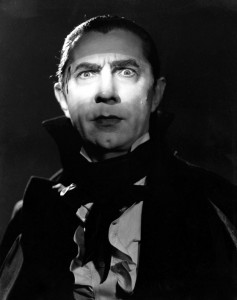 No, not that silly… (but I will say, The blood sucking jokes did get a bit out of hand halfway through the test)
What we really need to discuss is Stephanie Meyer and the Twilight Series. I have a lot of friends who are girls, and a lot of them happen to be obsessed with Stephanie Meyer, but moreso Edward Cunningham… or McCullam… or Cullamham… or whatever the Vampire's name is.
What I don't understand about the whole thing is this: it's a vampire book! I know, I know it's not Dracula – this is a nice kind gentle vampire, etc etc.. but freak… come on people. It's a vampire book for the pity's sake!
This gives me great respect for Ms. Meyer, who has obviously taken a genre, previously too silly to ever be taken seriously, and re-made it for a whole new generation of Mmm-Bop loving teeny boppers and their adult counterparts. So props to her (I guess). But I dare you all get me to read it again.
One has tried and one has failed.