I really gotta get this blogged before I forget all of the gory details!!!!
Day 1 – Travel to Rome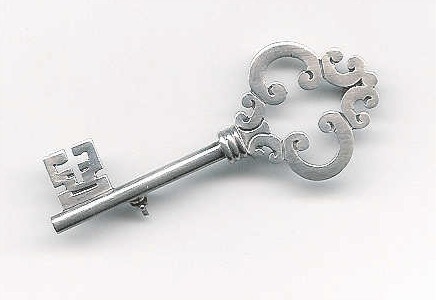 We left Dallas at 9pm on Friday, flew through Heathrow airport in London the next afternoon (12 or so) and connected on British Airways to Rome.  We were very unimpressed with Heathrow airport.  Their terminals are cramped, outdated, and look distinctly like they're perpetually under construction.  We took a hold-on-for-dear-life bus from terminal to terminal, and then waited in a general waiting area for our flight to be announced.  They did not tell us what gate our flight would be leaving from until 10 minutes before we boarded, so we had to keep a constant eye on the screens.
Incredibly inefficient.
We did get on the connection and enjoyed our Ham and Egg sandwich (barf) on the way to Rome.
We arrived in Italy at about 7:00pm after a grueling 13 hours of flight time. We unloaded into the passport check line, which quickly grew behind us.  There were only 2 or 3 agents processing passports, and we stood in line for well over an hour and half to have our passports checked.  The worst part is that when we got up there, the guy just looked at us and stamped our passport.  The rate the line was moving was NOT indicative of how much time we spent at the window!
We zoomed past customs and out to the train station to grab the train into Rome.  We stopped at one or two ATMs to try and get some Euros, but they were broken.  We finally found one in the train station that worked.  We got train tickets, and grabbed the first train we could into the city.
We arrived at the Rome Termini station and walked the 10 minutes to our hotel/Bed and Breakfast.  Thankfully, our ever-prepared travel agent (me) had printed out detailed instructions on how to get to the B&B, which we promptly ignored and just wandered around in the general direction of the hotel until we found it.
We called up and got checked in.  We stayed in B&B Armonia All'Opera, located in a pretty good part of town, close to the train station and close to Piazza della Republica.  The B&B was beautiful!  The rooms were HUGE by European standards.  The bed was only kind of comfortable, but it was OK.  You can read my full review on the hotel on TripAdvisor if you're interested in more details.
Our host, Paulo, spoke excellent english.  We asked him where we could still get dinner at 10pm at night.  He suggested a bar down around the corner that would still be open.  We went and enjoyed our first Italian pizza, with our english-speaking waiter, at an Irish pub, watching American Football on ESPN-America.  Needless to say, I hadn't quite achieved the cultural inundation that I thought I would be achieving that night.  We enjoyed dinner, though, and walked back to our B&B.
Of course, we're exhausted.  We hadn't slept well for two days and were looking forward to a good night's sleep.  We got to our B&B, entered the large door on the ground floor, took the elevator up the four flights, stuck our big skeleton key into the lock and tried to turn… nothing.  So I turned the key left.  The key turned, but the door didn't open.  I turned the key left again another full rotation.  Nothing.  One last turn left, and the lock is now fully stuck.  It won't turn left.  It won't turn right.
Crap.
We call Paulo – "hey… we can't get in."  He comes to open the door from the inside (it's a skeleton key on both sides), and he can't get the lock to budge.  He starts shaking the large, steel reinforced door, and starts cursing (presumably) in Italian.  Suddenly it goes silent and we hear (in english), "I do not know what to do."
Paulo and three other rooms full of guests are locked in.  We're locked out.  And it's midnight in Rome on a Saturday night.  This is the closest I got in the whole vacation to losing it – an very untrue to WhiteEyebrows fashion, I was closer to crying than to losing my temper.  I was sooooo tired, and locked out of my room in a foreign stairwell!
Now, you might think that a city like Rome would have 24/7 locksmith service, but you'd think wrong.  Apparently it's pretty difficult to get anyone to work on the weekend, especially on a Sunday – something about a big religious/catholic presence in the country or something – so we sat down on the steps… exhausted from 2 days of travel, and being just one broken lock away from enjoying a good night's rest.  After Paulo continues to curse, spray WD-40 into the lock, and try all kind of strategies to get the door open – nothing.  Nada.  Zilch.
Then Paulo's father and sister show up.  Paulo's dad has a huge crow bar.  I thought, for sure, this thing would go.  NOTHING.  This door, though it looks wooden, is mostly made of steel, and the lock goes into the wall in 3 places, as well as into the floor and ceiling when it's fully locked.  They couldn't even take the door off the hinges, because it locks in so many places.
Paulo's dad offers to take us across the street to Hotel Rex to stay the night.  He will pay for our rooms, even though all our stuff is locked inside the B&B.  We are able to at leaset get a few toiletries through the bars on the windows, and we follow Paulo's dad down to Hotel Rex and check into their only available room.  We both take a quick shower (we haven't showered in 48 hours by this point), wash our clothes in the sink, and climb into bed to sleep.
It's 2:30am.
We awake to the sound of the housekeepers trying to get into the room to clean.  In the night, my iPhone died (missing our alarm), and we slept in until 11:30am.
We quickly get our few supplies together and get out of the hotel and back over to our B&B.  Paulo is there, and the door is mostly  destroyed on the inside.  He stayed up all night using a hammer and screw driver to tear the wood off the door enough to expose the lock so he could remove the mechanism and manually open the door.  He finally got the door open at around 5:30am, just in time for his sleep-deprived guests to leave for their early flights out of Rome.
Welcome to Rome!!!