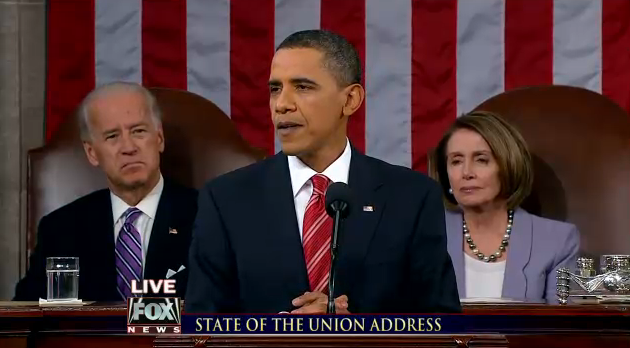 Well, it was President Obama's first State of the Union address, and he did an impeccable job. He wittily strayed off the speech in places, noting out loud when he expected more Republican applause.
His emotional conclusion characterized the collective humanity and giving spirit that makes America great.
He only stepped in it in one place, in my opinion. It was when he committed to a moratorium in 2011 on new federal spending. That has the potential to become a "read my lips" moment. If anything should happen between now and then, it could trip up his reelection campaign in 2011/12.
My favorite part was how Joe and Nancy start nodding and smiling far before President Obama got to the end of a phrase.
I actually forgot to tune in to the beginning of the speech, because I was doing what TRUE AMERICANS should be doing on Wednesday night in January…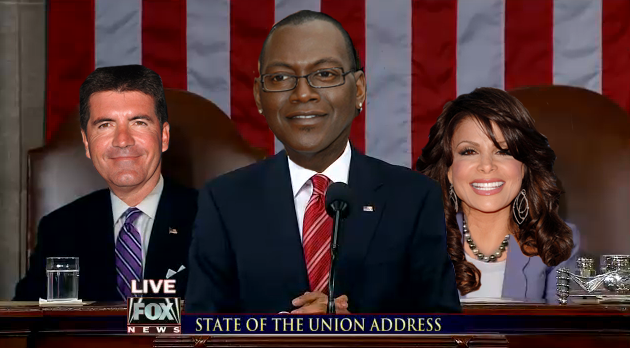 Watching American Idol!!!
Randy Jackson for President!!!