Today I went into a Subway store to get a yummy Subway sandwich for lunch. I often opt for a larger sandwich, while foregoing the chips and drink – I just ask for a water.
In recent years, asking for water at a fast food chain has gotten more complicated.
Them: "Chips and a drink?"
Me: "No thanks, just water."
Them: "You want a bottle?"
Me: "No, just a cup."
Them: (grumble grumble, mutter something under your breath) "OK"
So I'm frustrated by this extra step where I have to dilineate the free "cup" I so desire. But whatever… society marches onward, I can deal with it.
UNTIL TODAY!
The cup I was offered for my water was a FOUR OUNCE plastic dixie cup. That is smaller than the size you get at the doctor's for a urine sample!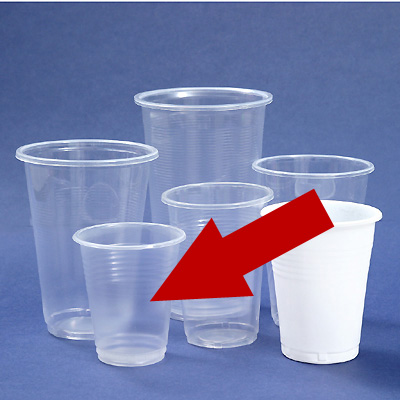 Usually I go with the flow, and don't usually make a big deal out of stupid little things like this. Usually I just vote with my pocketbook and frequent the establishments who don't do stupid things… but this took the cake. I had to vocally protest.
"Oh, give me a break! These just keep getting smaller and smaller. Why don't you just give me a piece of paper and tell me to make my own oragami cup?!?"
I was pretty upset, but tried to be good natured about it. I mean, it wasn't the pimple faced 16 year old and his 4 foot tall Mexican coworker's fault that the stupid manager keeps getting smaller and smaller cups.
But honestly. Give me a freakin' break.
I'm an hamburger eating, potato chip lovin', apple pie baking American! We have the freedom to drink free, clean, filtered water from any fast food chain on the planet, don't we?!?!?