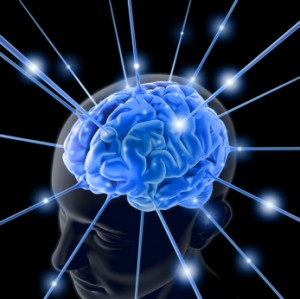 No one likes a know-it-all.
I learned this early in my life through both secular school and Sunday School.  I was the nerdy kid who knew most of the answers.  I was self-assured, well-taught, and extroverted enough to never have much of a problem raising my hand and answering the question.
Then I became a teenager, and wondered what happened to my peers.  Suddenly, they totally lost a pulse, and getting them to comment in school, answer a question, or even have an opinion was like pulling teeth sometimes.  I never really suffered from this teenage phenomenon.  Sure, I was concerned with being cool and fitting in….
… well, actually I wasn't.  I was more concerned about being right.
It has been recently pointed out to me that my greatest fear just might be "Being Wrong."  …And I think that might be true.  So I've recently become slightly more aware/paranoid that people might be resenting me for having such strong opinions.
I remember one particular time in Sunday School when I raised my hand to answer a question, and I totally bombed it.  The teacher flat out gave me a "no."  I was mortified!  How could I have gotten it wrong?  I knew everything!  I was God's gift to my Sunday School class!!!  I quickly moved from the quietly embarrassed phase to the loud, resentful, angry phase.  I yelled at the teacher that they were wrong.
It didn't make me right, but it made me feel better.
And so it has been my whole life.  Whether in church, in school, in life, or even in love – I have never taken being wrong very well.  While I have managed to control the rage and eagerly accept correction and counsel as well as the next guy (something I really learned to do while serving a mission), I still take great pride in having well-formed opinions about a lot of things, and liberally evangelizing them among others.
This is where my blog comes in.  This blog has turned into my personal bully pulpit at times, and often is the venue for my (sometimes ill-formed) opinions.  In fact, I've even become accustomed to filtering my posts based on whether I think there is any chance that I will regret or want to take back something that I say later on.  (Case in point: my blog on Patriotism… and the blog I originally had scheduled to appear today… a blog on the Mommy Bloggers)  I'm so paranoid about being wrong, I even try to anticipate those things that I will even possibly change my ideas about later and preclude them from discussion on the blog.
I'm sure I've offended some, but hopefully caused some of you to think about something in a new way, and hopefully inspired you at times.  That's my favorite thing, anyway; writing a post and having someone comment months or even years down the line about how they really enjoyed it.
So here's the question: Do I come off as a know-it-all?  Do I turn you off by my constant barrage of opinion?  Do you find yourself mostly agreeing, mostly disagreeing, or mostly shaking your head and wondering "he'll grow up some day…"