I've never played on a football team, but I remember hearing once about about "two-a-days", where the team would practice twice a day and put in some long, grueling hours.  Well, we are into two-a-days with American Idol blogs..
First, I have to bring up Fantasia's freak show at the beginning of tonight's show.  What was that all about?  Who told gave her delusions that she could get up on stage and move like that?  Please, people!  She was about as sexy as watching a trucker on stage.  Even Simon couldn't keep the disbelief from his face…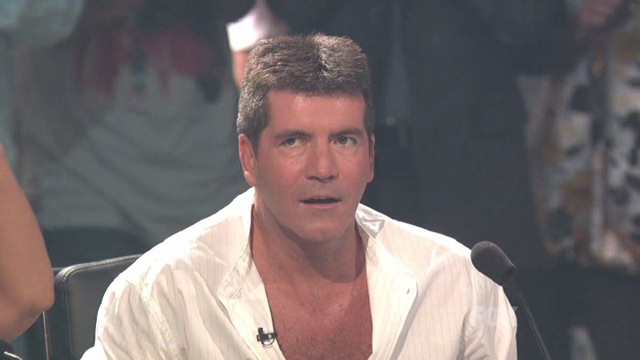 And who can forget this moment with Ryan?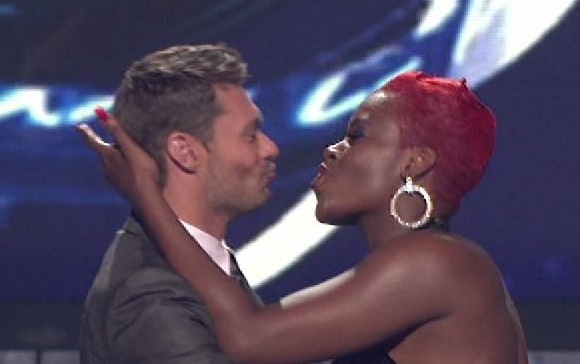 Tam said she looked like Ursula, the Evil Witch from The Little Mermaid.  Please, please never put us through her again.  Thank you.
Now, I just need to say a heartfelt goodbye and give some props to mahh wooman from Season 7.  Syesha was one of my favorites from Hollywood week, and I kept hoping she would blossom a little earlier in the competition.  I was honestly surprised and delighted she made it as far as she did.  She was in the bottom two or three for pretty much all of the top 12, but she is a fighter and hung in there!
I have only two words left about Syesha: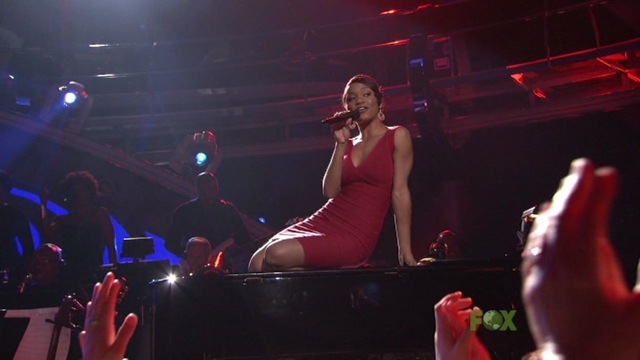 Red Dress.  This is all.