Rounding out the list at #10 is one of my perrenial favorites…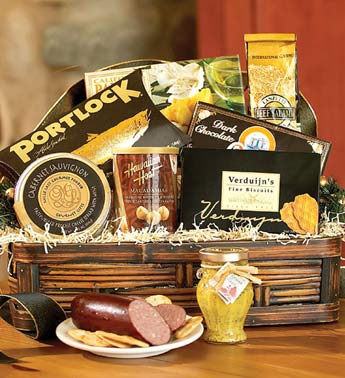 A gift basket!
Just remember, when you don't know what to get someone, nothing says "I love you" quite like a bunch of junk food.
You can easily and cheaply make your own gift baskets.  And don't put in all that expensive stuff that no one knows or likes.  Get the yummy cheap candy that's on sale, and then buy a basket that's one size smaller than you think you'll need.  Then it will look like it's overflowing!
Also prerequisite in EVERY gift basket is Easy Cheese.
To go along with this one, I'm lumping in "the Panettone."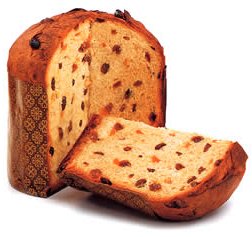 Also known as the 'holiday fruit cake,' this is a perennial favorite for some, but hated by most.  News flash: they are making less nasty versions of this now.   Try the ones with chocolate chips or other things than fruit.