What?!?!?!  You're not done with your Christmas shopping yet?
Shame on you!
Right now it's to the point where you have to pull the pin and run… so just get them…
A Hand Grenade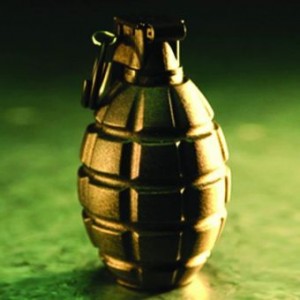 Yes, you can be the proud owner of a live hand grenade, compliments of your nearest Army surplus store.  These make great presents for any occasion, as well as nice accents to your holiday centerpiece.