I have decided that as part this great Christmas season, each day I will be featuring a holiday gift idea. Some might be serious, some not.
Today's gift is something old that has now been made new again: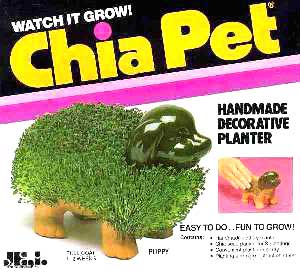 Chia Pets… I've never seen one actually in real life. Do people really buy these things? Is this a constant gift/regift thing? Do they even work?
Please, if I have any chia pet readers, enlighten me as to what these things are…