A few days ago, I was engaging in a new sport that my older brother introduced me to: personal ad perusal.
Before you get the wrong idea, let me explain this sport… it's not that you peruse the personal ads to actually find someone to date.  You peruse the personal ads to:
see if you know anyone in there (this works super well in smaller cities like we're from)
to laugh at the desperate people when you see how many different ways they can come up with to say "I'm not attractive, but super fun to hang around with"
Now back to our regularly scheduled blog… I was participating in this sport when I ran across the phrase "I'm 420 friendly."  Not knowing what this meant, I turned directly to the font of all knowledge and truth: Google.
Come to find out, "420" is a numerical euphemism for marajuana use.
What?  We now advertise our friendliness toward illegal drugs now as part of who we are?  I place the blame of this squarely on the shoulders of two individuals:
William Jefferson Clinton
The entire state of California
Part of growing up as a nerd was to have an unhealthy interest in politics long before I could ever even vote (or have some kind of sound opinion about anything), so I vaguely remember the most famous line from the 1992 political race…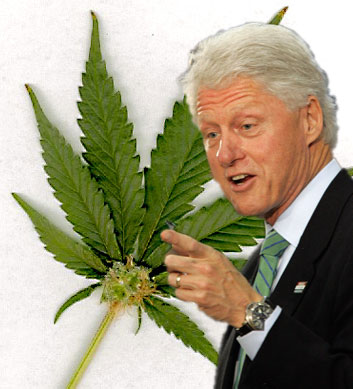 "I did not inhale."
This famous line, of course, preceded the real defining moment of his Presidency when he denied sexual relations with a woman, something no real man will ever do – especially in a locker room.
Anyway, so Bill pioneered the image of a not-so-bad-guy, who successfully downplays his sins by being cool and playing the saxophone.  In painting this image, he finally openly justified the millions of hippies who discovered marijuana's amazing effects in the 1960's.  He was their man!  They were for him, and he was for them!
Thanks, Bill.
Which leads me to the state of California: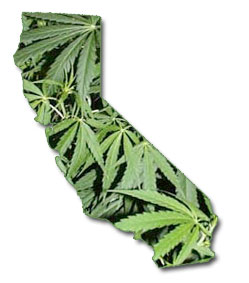 California recently passed legislation making legal the prescription of marijuana, and effectively legalizing the marijuana market.  Now, when you go to fill your "prescription" in California, you get your choice of a flavor, consistency, and even application method. (I wish my local pharmacist would have flavor options for all the crap I had to ingest before my Katie Couric test…)
Isn't smoking something inherently unhealthy in itself??  Can't we all agree that sending concentrated polluted air down our lungs is not a good way to administer any kind of relief for anything?  And aren't the damage and side effects to the esophagus and lungs much worse than the "pain" they are relieving?
People are clearly using this law as a way to score some dope and go hang with some friends.  I can respect that, but let's call it what it is, California.  If we want to legalize partying and getting high, let's call it the "Getting High" law or the "Freedom to DoWhateverTheHellWeWant" law.
So turns out, I'm 420 UNfriendly.  So don't expect to get a call from me, SelfEsteemChick1979.