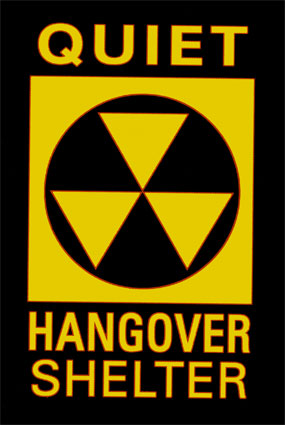 Monday morning I woke up in a slight haze.
No alarm?  Drat!  I forgot to reset it after I had disabled it to sleep in on Sunday morning.
As I tried to sit up in bed I realized what it was I was experiencing… the Mormon Hangover.
Yes, ladies and gentlemen, the Mormon Hangover is that dreadful feeling you get on Sunday night or Monday morning.  It can evidence itself in many ways, but is generally the feeling that "I just don't have the energy to begin another week!"  It is the worst after those Sundays where there just seem to be an endless, eternal, innumerable amount of church meetings.
For those of my readers who aren't Mormon, let me clue you in to a little piece of the culture.  Mormons love meetings.  Because the church has so many sub-organizations (for children, for young people, for singles, for adults), and because the church is staffed with all volunteers, everyone has to be involved in the coordination meetings for their particular responsibilities.
Let me illustrate by yesterday's meeting schedule:
1-2pm Sacrament Meeting (main worship service)
2-3 Sunday School (yup… as boring as it sounds)
3-4 Priesthood (end of the 3 regular meetings.. is it time to go home yet?)
4-5 Ward Potluck (at least I got to eat)
5-6 Ward Choir (I conduct the choir)
6-7 Young Single Adult committee meeting (this group plans activities for the young singles)
7:30 – 9:30 Fireside Chat (an evening meeting, usually with someone who has some kind of important or unique position in the church who delivers a personalized, less formal sermon)
So, I overdid it a little bit on Sunday, and Monday I woke up in a slight fog.  Could I successfully get out of bed and get to work, or did I feel just 'sick' (of life) enough to justify taking a sick day for myself?  No, I realized I was simply experiencing the mad mormon hangover from too many meetings the previous day.
But, before I bemoan my own experience, let me talk about a very special class of church leaders: stake presidents and high counselors.  These are the 12-15 men who preside over groups of 2-4000 members.  They start their meetings earlier in the mornings, sometimes around 5am, and finish much later, around 8 or 9 some weeks.
I don't know how they do it, but those men must live in complete mormon hangover mode for the entire 5-6 years they serve in those positions.