As a continuation of the non-traditional wedding items post from last Thursday… I have to mention our Guest Book.
Rather than having a guest book that was a conglomeration of lines and signatures (that we'd definitely never look through again), we decided to get a coffee table book, something that represented us, and have people sign in the margins… "yearbook" style.
Some people might have been confused by this, but others really got into it!
A few nights ago we sat down to actually look through the book, a book of Texas skies, and we came across THIS: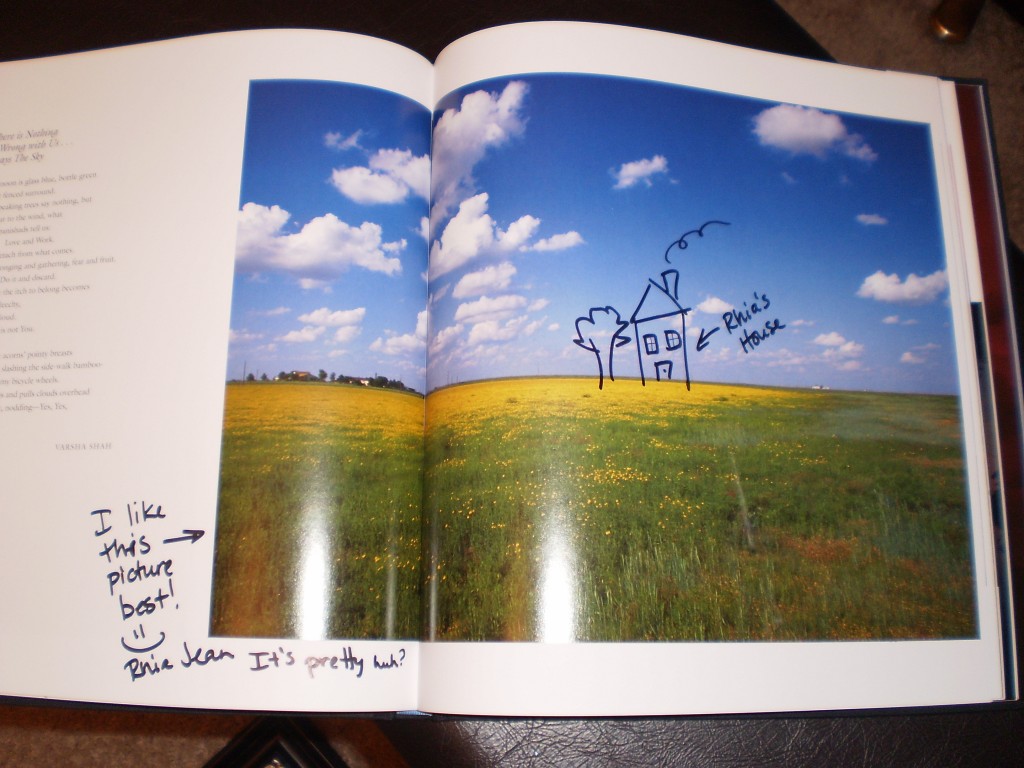 Rhia Jean, you had us in stitches!  Thanks for making us laugh!
My cousin Madison also signed in the book… nice and BIG on one full page.  Then as we concluded the book we saw: