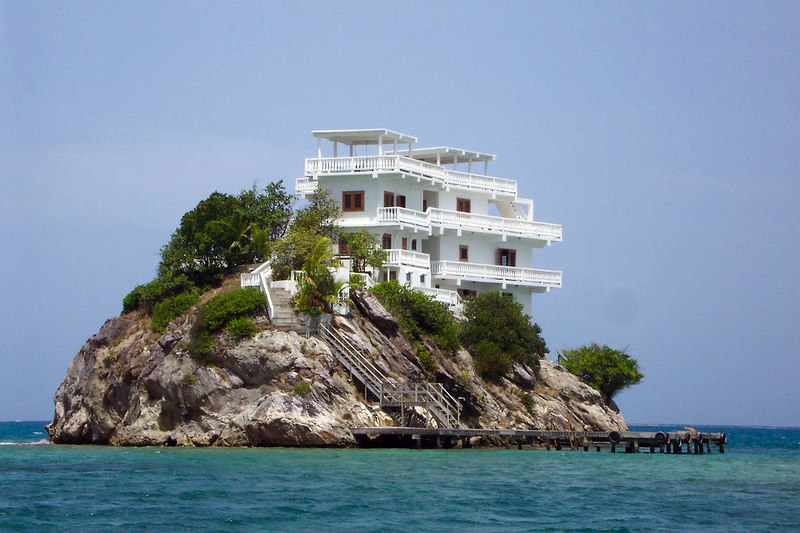 After working for weeks on end in a fabric covered container, with no vacation in sight or in recent memory, sometimes you just wish you had your own private island.
Granted, my island would have more sandy beaches than this, but this picture is a start.  I want to open my large sliding doors and windows to open air breezes.  I want to enjoy lazy days on the deck, eating slow roasted BBQ and soaking up the sea breezes.
A man can dream, right?