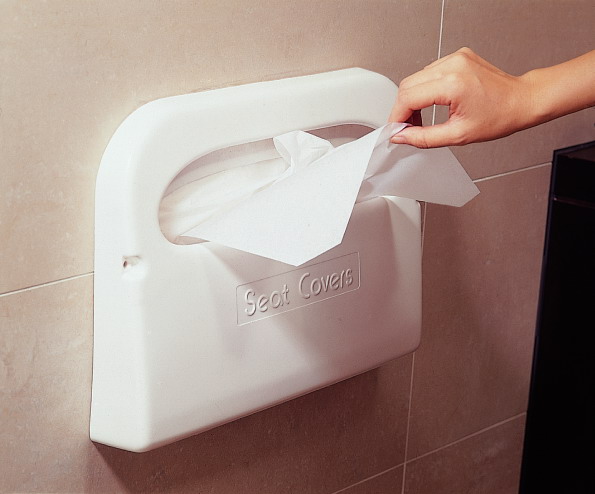 There's nothing to match the relief that you feel when you flush and see that the toilet seat cover is slightly struggling to detach from the seat!
I love it when paper products do their job!
My uncle who is a doctor has his own private restroom. It's the least they could give him for all those years of medical school. I think in my next job interview, when asked if I have any questions related to compensation or company culture, I will ask what the policy is on private restrooms.
But in all seriousness, here's my one problem. It's just a small favor I'd like to ask every gentle man out there, especially (cough… cough…) my coworkers… and I'll be as kind as possible: Men… you need to… um… step up to the plate a bit more. The dribbling all over the floor is sickening.
Thanks for reading… Have a great weekend!