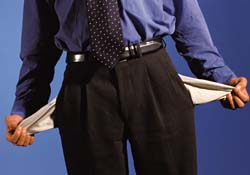 Last year I made no bones about the fact that I thought Idol Gives Back was the most ill-conceived farce to hit the small screen in recent memory. This year they have been even less specific about what Idol Gives Back is going to be.
I suppose since they considered last year such a "success" they figure they don't need to even announce what the unspecific, fake cause is this year. They are just going to let everyone bleed out money they can't afford for absolutely no reason. Should I be concerned again? Yes.
Will I still be watching? *sigh* … Of course.