As most boys do, we enjoyed a little rough-housing with my dad when we were little.  The rough housing endgame was usually one of three torture mechanisms:
The Whose-Gow, where your head gets clamped in between Dad's legs.
The Nevada Torture, where Dad pins your arms down with his knees while poking his finger into your chest.
Whisker Pie, where Dad rubbed the stubble from his face all over you like sand paper.
We knew that if Dad could get us into one of these positions, the fight was over and we would have to yield, so our main goal was to stay out of the Whose-Gow, Nevada Torture, or Whisker Pie.
Well, I feel like the universe currently has me in all three of these at the same time…  And what am I referring to?
Gas Prices!
Memory Lane
I remember when gas was a dollar…
I remember when gas was a nickel…
I remember when they gave gas away for free, and people used to drink it instead of water…
Well, maybe not that last one.  But one thing history has shown me is that gas prices only go one direction, UP!  That I can remember, I have never seen gas prices go down.  Gas is a commodity that seems to only get more and more expensive, and which seemed to always reflect the value of the dollar in your pocket, which always seems to be less and less.
If this continues this way, I'm going to have to start dreaming of a seven figure salary to live the rest of my life.
The Conundrum
We have to have gas.  We all use it, each and every day.  Even those who don't drive cars consume products that require gas to be delivered.  Gas touches everything.  Gas is the universal commodity none of us could live without.  If gas stopped flowing tomorrow, the world would literally stop cold in its tracks.
The funny thing is, the current problem defies Economics 101.  Usually, prices only go up when when demand is up and supply stays flat or diminishes.  Scarcity drives up prices, right?  The truth is that demand for oil worldwide has increased, but supply has kept pace.  There is no supply crisis that would spur this drastic price climb.
After thinking about it a bit and listening to people who are smarter than me, what appears to be driving up the price of oil is really this guy…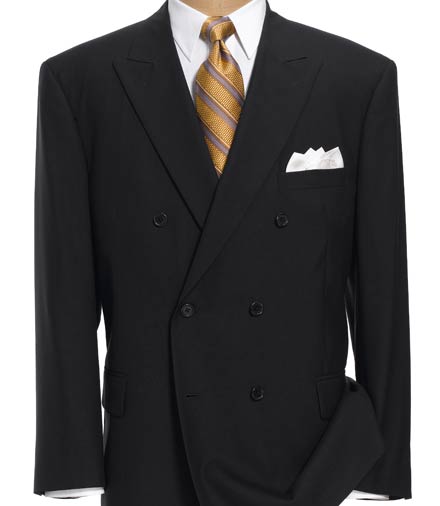 Thats right, your resident suit.  Your financial guy.  Your useless, "I sit behind a desk and manipulate numbers to my benefit guy."
Well, these guys screwed up the housing market for the last 3-8 years, so now they have their eyed square on the commodities exchanges for their next quick buck.  They have to make pretend money somehow.  They have to inflate their spreadsheets so that when they go to their board meetings with other suits, they can show pretty line charts with lines trending upward.
Fake.  They provide nothing to this world and should all be shot.
The worst part
There's nothing you or I can do about any of this.  All those emails I get to not buy gas on a certain day or from a certain company are all bunk… it's not going to change a darn thing, cause people are going to buy gas.  It's like an eternal truth that will never change.  God will always love you, and people will always buy gas.  End of story.