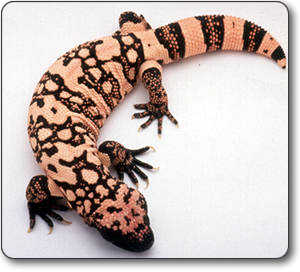 Yesterday when I arrived at work, our receptionist told me a story that put me in stitches…
We regularly have outside instructors come to our offices to teach classes, and today a teacher showed up in a panic.  She came into the lobby and quickly learrned that she had made the common mistake of going to the wrong building on campus.  She turned white though when she was informed she would have to get back in her car and drive over to the other building.
See, she swore there was a lizard in her car, and that it was a foot long.
Now, being from the desert southwest, I have seen lizards that are a foot (and longer).  I have seen and interacted with deadly poisonous Gila Monsters.  So trust me when I say: Texas ain't got nuthin when it comes to lizards.
But this lady swore that it was a poisonous lizard, a foot long, and that she drove here with her feet up on the dashboard. (How she operated the gas pedal, I'll never know…)
So, our receptionist sends one of our fearless, poindexter engineers out to her car, armed with her trusty fly swatter, to remove the offending liza… errr… monster.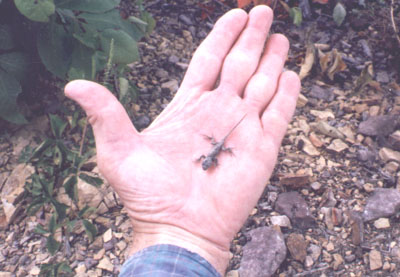 Mission Accomplished!