The Dining Room table saga continues…
Yesterday I saw a sign in our neighborhood advertising a furniture clearance at the model home in our neighborhood, so this morning I went to check it out.  It was a mad-house!  They had 3 tables there, but the one in the formal dining room I totally fell in love with.
And of course… it was sold and paid for already.
So like a complete idiot, I scoured the table for any kind of brand name or clues as to its origin.  Finding none, I took the measurements and wrote down as much information as possible…
…and then turned to my good friend Google.
First I tried putting in the original Chinese manufacturer's name.  I got their website, but they only listed office furniture… boo!
Then I followed some links to a few online bill-of-landing slips from the manufacturer to see which companies/warehouses they were supplying in the US.  No luck there, either.
Then, in a desperation buzzer shot, I tried Googling the measurements.  VOILA!  The table had such unique measurements that just Googling the measurements brought up the table!
In a matter of minutes, I was comparing prices online for the table, and thankfully I actually found it in our price range!  (free shipping and no sales tax!!!)
Wanna see it?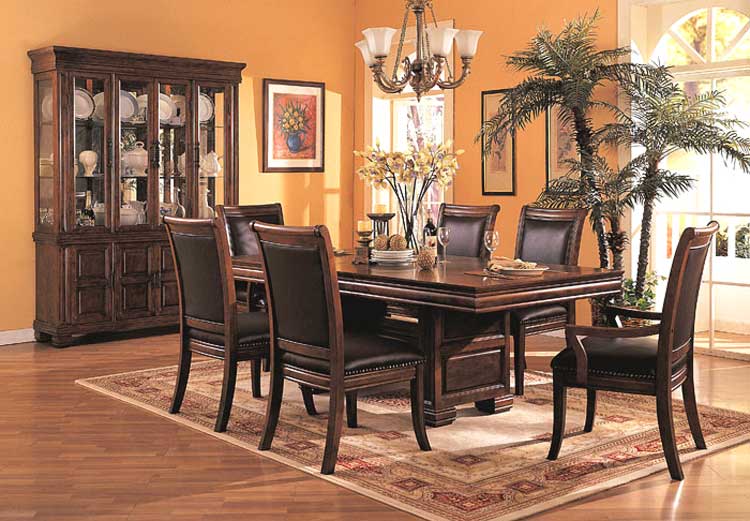 BAM!
Do you love it?  I don't care if you do, because I do.  So there…