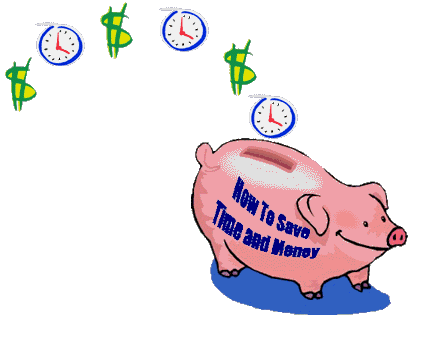 One of my favorite movie moments is from the remake of Sabrina with Harrison Ford.
In the film, Linus is taking Sabrina out to their summer cottage on Martha's Vineyard to take some photos and to get her mind off of his ailing little brother. As Linus sits on the private jet, working, Sabrina is taken with the views from the jet. She asks Linus if he ever stops working;
"I don't have time," he says.
She returns, "Well, what happened to all the time you saved by taking the helicopter?"
"I'm saving it up," he smugly retorts.
"No you're not," she states matter of factly.
And we're really not. The concept of "saving" time is totally bunk. You can't save time. You can only spend time. It all gets spent, no matter what! All you can do is choose how you spend that time.
We have machines that do our laundry for us. We have businesses make our meals for us. The internet and modern communications allow us to instantaneously reach anyone, anywhere, at any time. We carry cameras and microchips with us everywhere we go. Our cars are built for speed and safety. Our lives have been incredibly accelerated in the last hundred years.
And yet we still feel like we don't have enough time to do everything we want to do.
I became acutely aware of this problem when I lived in Brazil. It took me half a day each week to hand wash all my clothes (after they had soaked in detergent overnight). We washed all our dishes by hand. We walked everywhere we went. I enjoyed hardly any of the 'time savers' that we enjoy in the US, and strangely enough I think my quality of life actually went up. Rather than being interrupted and distracted by what's next, you had time to think, to live, and to just be.
Perhaps we focus too much on what we do. When we meet someone, we often lead off with, "What do you do?" On Monday, we talk with our coworkers about what we "did" last weekend. Next time you meet someone new, I dare you to ask them, "What are you into? What are your interests?" That question is becoming harder and harder to answer. We don't formulate our self-concept around who we are as people, we more often use what we do to define ourselves.
It is good to accomplish things. But accomplishing something is different from just 'doing.' Accomplishing something implies a level of thought and calculation. It implies that the accomplishment has meaning.
One time a friend told me, "WhiteEyebrows, you have to be a human being and not a human doing."
So how do we go from being a human doing to a human being?
I think it has something to do with choosing to spend our time rather than trying to save it.