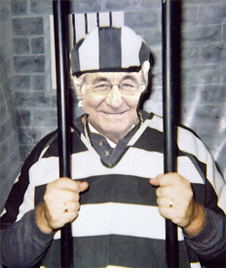 Bernard Madoff arrived at federal prison yesterday to begin his 150 year sentence.
That means he'll be released in 2139.
Somehow, I just don't think the aged man will make it that long…
Maybe we should change how we punish our white collar criminals in this country…  Just think: how many of the most brilliant, creative minds are relegated to regimented recreation time, laundry duty, and Wopner/Jeopardy time?  Is the best use of their time allowing them to watch time pass by the nightly aging of Pat Sajak?  Perhaps we should sentence them to being hall monitors at elementary schools or something… I'm sure we could utilize their talents much more in society rather than letting them waste away behind bars.