Our wedding pictures have finally arrived!  They were postmarked on April 6, but for some reason didn't arrive until Saturday.  Ugh.  I guess the government was making sure the DVD was anthrax free, or better yet – scanned it for the plans to the Death Star.
Without further ado…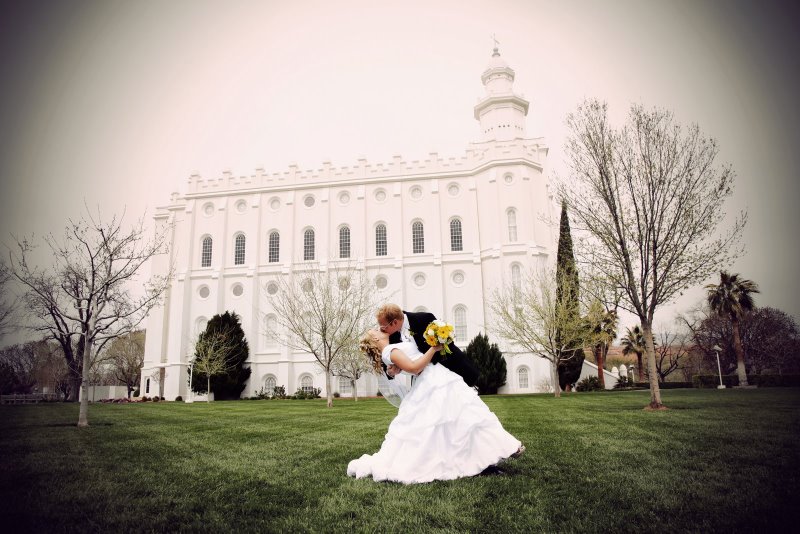 You can view all of them on Picasa.
We have to give mad props to our photographer, Jimmy Bishop of Gideon Photography.  He is an AMAZING photographer!  He does weddings in Utah and California, but said he'd be willing to come to Texas if any of you are interested! 🙂
If this is the 4th or 5th time you've seen me link to these, I apologize.  Apparently Web 2.0 really runs my life.