EXTRA!!! EXTRA!!! EXTRA!!!
So with the aid of "the freaks from table 9" who were watching AI with me last night, we actually made a keen observation about this night of performances… it was 'tongue' night on American Idol. Was it particularly dry in SoCal lately? Why is everyone baring their tongues so readily?
It's an established fact that Danny Noriega makes us want to throw up in our mouths anyway… but whoa, this tongue shot is too much to handle!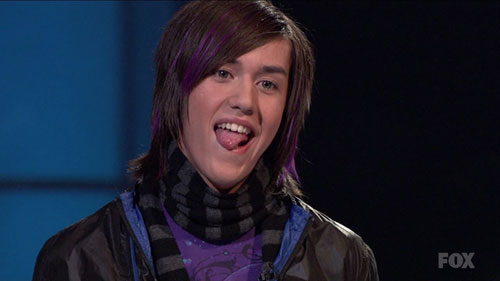 David was dubbed 'Jabba-the-hutt tongue' by Cornfed, because of his huge sweeping slithering swipes of the tongue to wet his lips. This happens multiple times per performance! (go watch it back)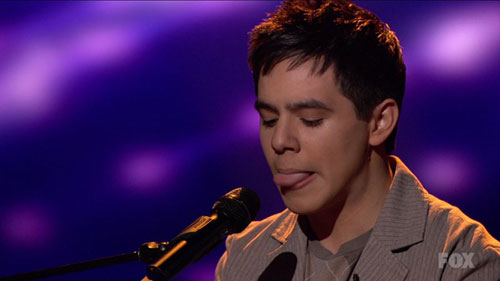 And when Simon said how much he "loved it" during Jason's performance… we couldn't get enough of his 'Danny Noriega-ish tone (and tongue work).