Sorry for no post last week on the top 20, but I think they got the kick off right on! I will certainly not miss the two they kicked off.
As for last night? I just have one letter to send to Mary…
Dear Mary Murphy,

Where exactly is the "Tra la la place in [your] heart?"
I was totally on board with Nigel last night. I said everything he was going to say before he said it. Between him and Simon, maybe I was supposed to be a British critic… Well, I was with him until he totally fell off his rocker after the Broadway dance. I couldn't believe how blown away he was over such ho-hum choreography and really awkward costumes.
I thought Thayne and Crystal's costumes sucked, but they kind of got panned way too much. They are one of my favorite couples, though.
What was up with Matt's really girly arms and hands? Once again, there's not much going on upstairs when you see him dancing.
I really liked Gev and his partner's choreography, and I loved loved loved Twitch and Kherington in the very non-vienese waltz. I think they stole the night.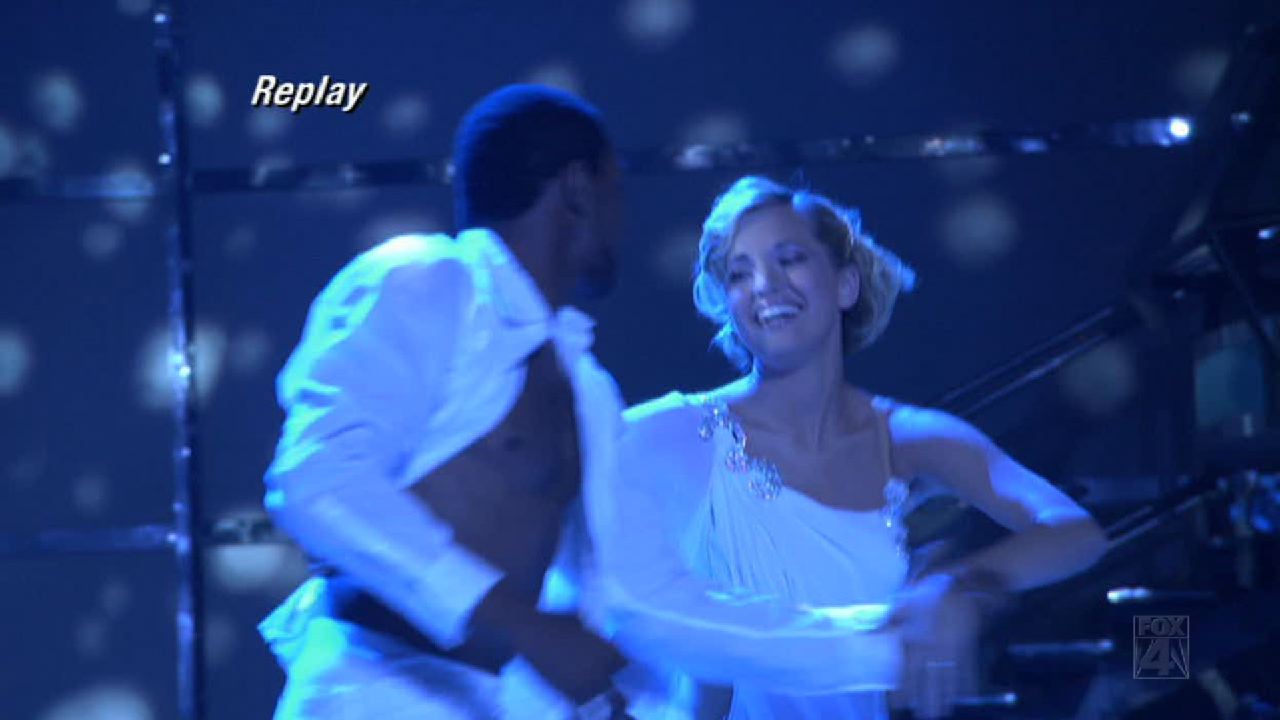 I think it's important to note that Kherington is my favorite dancer to look at this year. It's not just because she is easy on the eyes (all of the girls are), but she has some extra spark in her eyes and a million dollar smile. Seriously, it's just magnetic and causes obsession.  She should come with a warning label.
I'm not sure who is going to get voted off this week, but I'm pretty sure it'll be two more people I don't particularly care about yet. I secretly hope it will be the girl with the color damaged hair from Miami, but not necessarily her partner.
Oh, and what's up with Mr Serial-Killer-Axe-Murderer dude. Seriously. He's creepy.