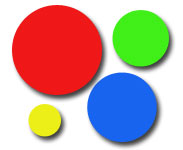 This is part six of the series Celebrating Singleness…
I've never fit neatly into predefined social circles.
Never been athletic enough to fit in with the sporty people, never liked the right music for the clubbers and party-ers, never wore the right sunglasses for the cool people, or cared enough about my looks for the fashionable. Never bling-blinged enough for the rich, and never ate at the right places for the foodies.
Continue reading Celebrating Singleness: Drawing Your Social Circle